Mike Beasley Director and Head Instructor - Hitting coach and instructor for 14 years, 8 years at the college level. Former college strength and conditioning coach. Former personal hitting coach of professional players and All-Americans. Coach Beasley has helped countless players achieve their dream of playing at the college level and beyond.
Drew Sherrod - Current head coach at Maclay High School. Former high school stand-out and collegiate player. Picked as one of the top 50 juniors in the country by a major baseball publication. Outstanding instructor in batting and infield. Experienced strength trainer. Former SBA student.
Stephanie Beasley Rehberg - Former college and local standout. Explosive hitter and quick-handed infielder with tremendous teaching ability. Experienced instructor on the ball field and weight room. Great motivator. Former SBA student.
Ken Silvestri - Current head coach at John Paul II Catholic High School.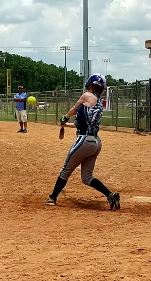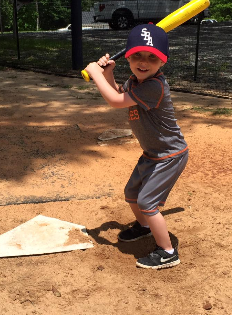 Future Hall of Famer and SBA player, Wyatt
Coach Beaz & Coach Drew with SBA player Cage Cox
Photo: Mabry Briggs - SBA player